Jeep Compass price hiked by almost Rs 1 lakh: Check new prices of this SUV #adessonews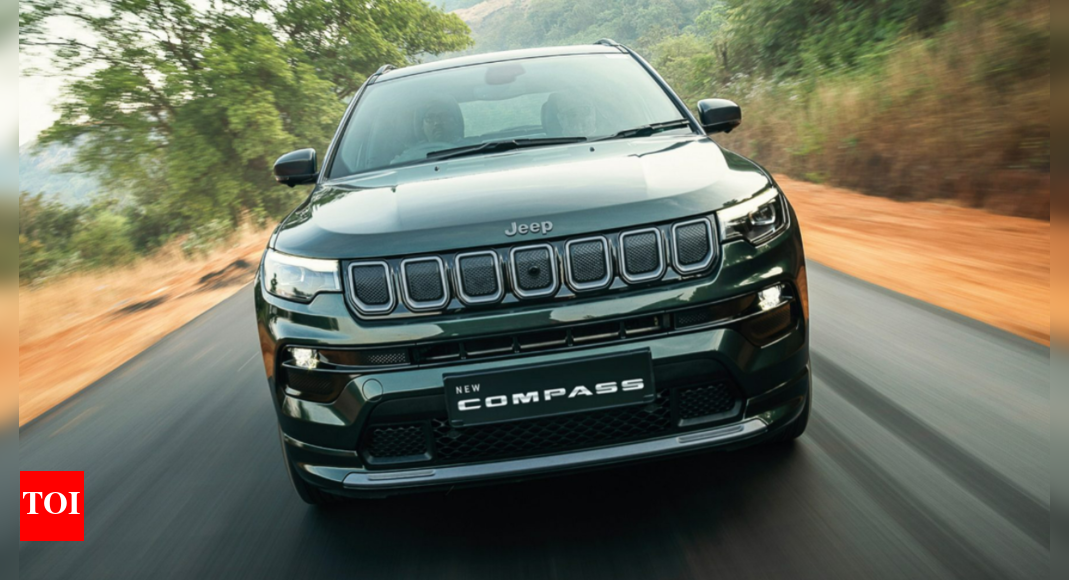 Jeep India has hiked the prices of the Compass SUV by Rs 90,000 across all variants as of September 1, 2022. Pricing for the five-seat mid-size SUV now starts from Rs 19.29 lakh for the entry-level Sport petrol MT variant, going all the way up to Rs 32.22 lakh (both prices, ex-showroom) for the range-topping Trailhawk version.
Take a look at the new price list of the Jeep Compass SUV –
Variant
New price (ex-showroom)
1.4-litre turbo petrol
Sport MT
Rs 19.29 lakh
Sport AT
Rs 21.87 lakh
Night Eagle AT
Rs 24 lakh
Limited AT
Rs 25.69 lakh
S AT
Rs 27.84 lakh
2.0-litre diesel
Sport 4×2 MT
Rs 20.89 lakh
Night Eagle 4×2 MT
Rs 23.30 lakh
Limited 4×2 MT
Rs 24.89 lakh
S 4×2 MT
Rs 27.04 lakh
Limited 4×4 AT
Rs 28.69 lakh
S 4×4 AT
Rs 30.84 lakh
Trailhawk 4×4 AT
Rs 32.22 lakh
Moreover, Jeep has now discontinued the Longitude (O) variant of the Compass, which was available with the 1.4-litre petrol DCT and 2.0-litre diesel MT engine-gearbox combinations. No changes have been made to the car whatsoever.
The 1.4-litre turbo petrol engine on the Compass produces 163 PS of max power and 250 Nm of peak torque, while the 2.0-litre turbo diesel engine puts out 172 PS power and 350 Nm torque. The transmission options include a 6-speed MT, a 7-speed DCT (petrol) and a 9-speed AT (diesel).
As of now, the Jeep Compass puts up against the likes of the recently launched 2022 Hyundai Tucson, Volkswagen Tiguan, Tata Harrier, MG Hector, while it will also face competition from the Citroen C5 Aircross facelift that will be launched in India tomorrow.
Clicca qui per collegarti al sito e articolo dell'autore
"https://timesofindia.indiatimes.com/auto/cars/jeep-compass-price-hiked-by-almost-rs-1-lakh-check-new-prices-of-this-suv/articleshow/94027082.cms"
Pubblichiamo solo i migliori articoli della rete. Clicca qui per visitare il sito di provenienza. SITE: the best of the best ⭐⭐⭐⭐⭐
Clicca qui per collegarti al sito e articolo dell'autore
La rete Adessonews è un aggregatore di news e replica gli articoli senza fini di lucro ma con finalità di critica, discussione od insegnamento, come previsto dall'art. 70 legge sul diritto d'autore e art. 41 della costituzione Italiana. Al termine di ciascun articolo è indicata la provenienza dell'articolo. Per richiedere la rimozione dell'articolo clicca qui